Customer engagement canvas for digital business.
Engage provides a solution platform that orchestrates the entire customer's experience across all digital channels.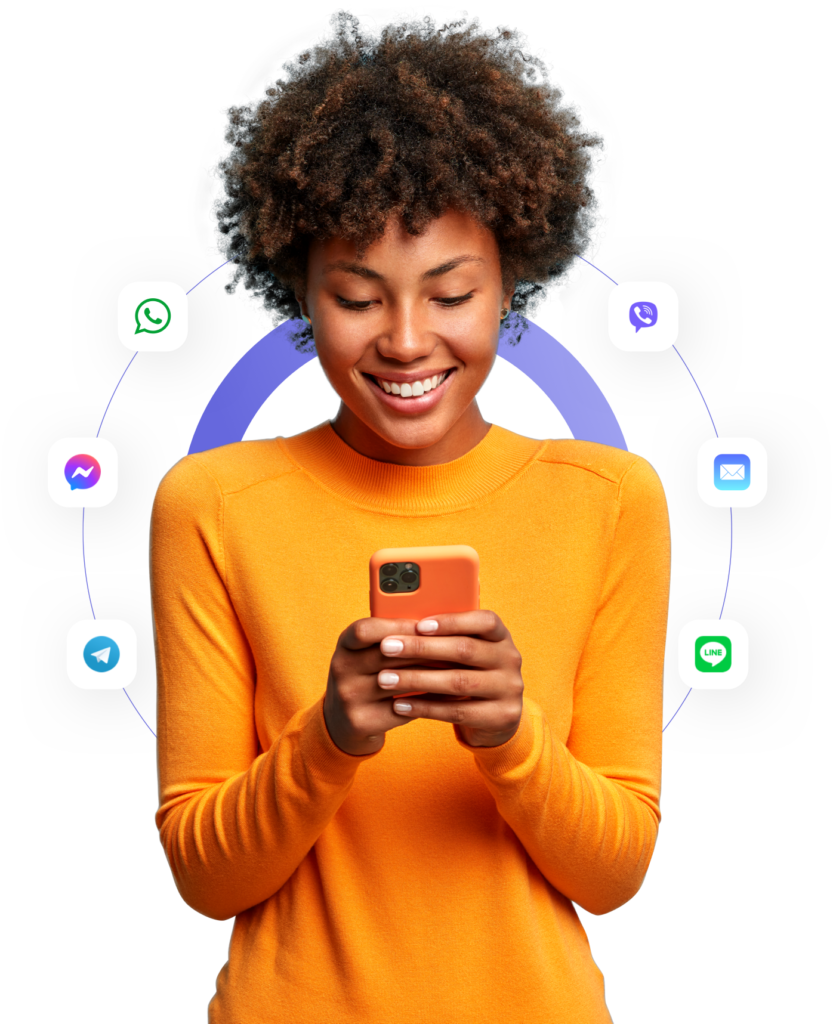 Over 100M end to end digital customer journeys completed

Intertwined digital technologies
With engage.com your customers will have a simple and consistent digital experience across all channels.
engage.com's technology is unique for bundling customer communication, omnichannel, live forms and data orchestration in order to make this magic happen.

Drag And Drop, No code required
Engage.com was designed to enable the optimal total cost of ownership and ease of implementation, each solution is optimally designed to handle specific vertical and use cases and can be further tailored to your exact needs using drag and drops.

Vertical specific solutions
We've designed vertical specific solutions,
These solutions were developed by matter experts and validated by hundreds of customers.
Simplify and drive monetization of the customers digital journey
Making digital transformation happen
Let's face it, each VP leads a different approach when "digitally engaging" with a customer, the situation leaves your customers with a fragmented brand experience.
Engage.com was designed to revolutionize the digital interaction between your company and its customers.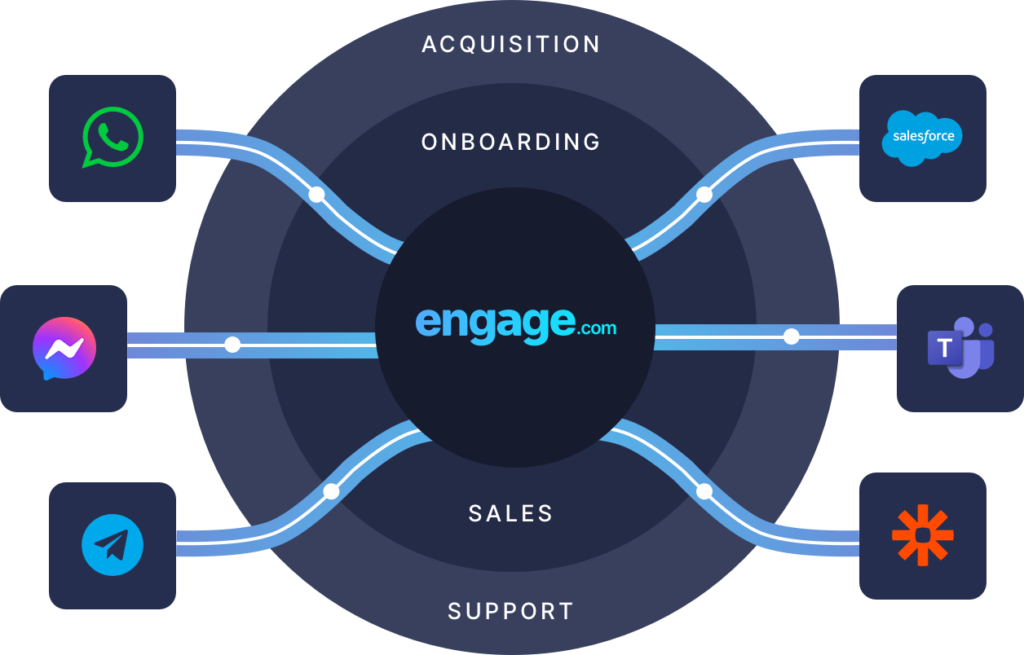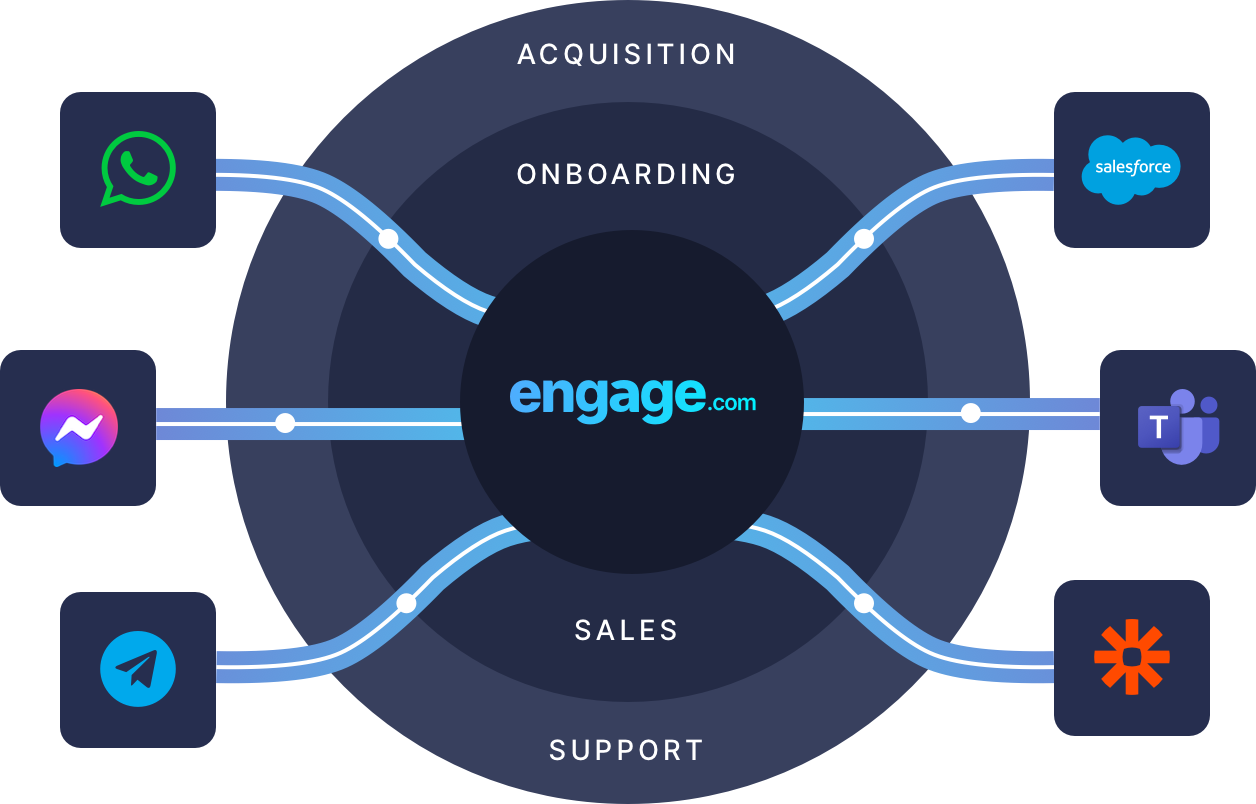 Provide your customers with a simple, consistent experience across all digital channels both online and offline.
Using our "do it yourself" wizards and Intent triggered interactions you can orchestrate the optimal business offering both for your business and your customers.  
Engage's conversation technology enables every business user to tailor intent driven customer interactions, so that they can get exactly what they need when they need it. 
Complex digital interactions with customers, call for more than just regular chatbot capabilities. Users need to interact with "smart forms", workflow driven and complex logics.
In addition, an effective conversation requires tapping into the core business systems. 
With Engage.com the customer journey is not disrupted and the experience is easy and simple across all digital channels.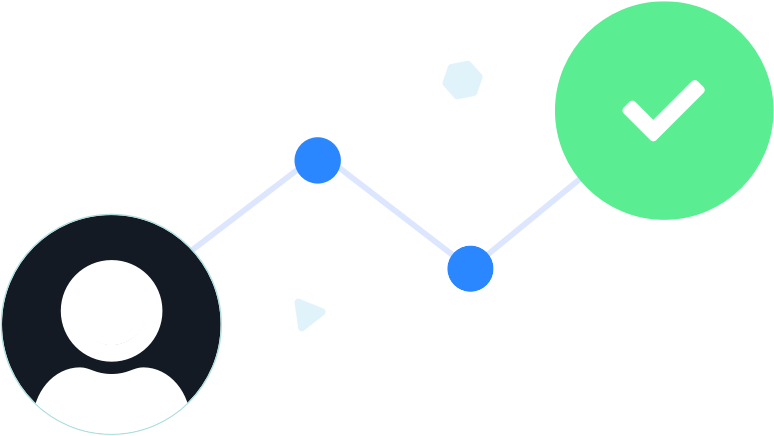 With engage.com "live chat platform", agents gain a single portal in which customer data is enriched with the digital conversations performed across channels such as Facebook, WhatsApp, Signal, emails, SMSs, Websites, etc..
Engage.com generates a customer Point Of View (POV) in which the entirety of customer digital interactions with the customer is audited (and sent back to the core CRM systems).
Engage's omnichannel live chat platform controls all of the digital engagement and can even manage the queue according to predefined business logic, prioritizations and skill.
Engage.com's "live chat" is backed by a powerful self-service wizard, To enable a quick implementation and ease of maintainability.
As the leader and champion of your department, you want to see if your efforts helped the customer, and even more so, did they help you reach your KPIs. Empower your decision making processes with our deep analytics and data.
Stay ahead of the digital curve